Experiencia única
Jeudi 27 juillet à la MLEC ou en plein air sur la place du Terrail
Ridicule, projection du film aux quatre César de Patrice Leconte. La projection sera suivie d'un débat avec le réalisateur.

July 27th, MLEC or place du Terrail
Ridicule, screening of Patrice Leconte's four César film, debate with the director
Description
La 3ème Édition du Festival En Plein Soleil, consacré aux livres et aux vins du sud, se tiendra à Bonnieux du 25 au 27 juillet 2017. Édouard Loubet sera de nouveau partenaire du Festival qui propose rencontres, débats, signatures, dégustations, avec la librairie Fontaine d'Apt et le syndicat AOC Luberon. Les temps forts du festival: une journée spéciale Françoise Sagan avec Françoise par Sagan, Monologue de Caroline Loeb mis en scène par Alex Lutz et Marie-Eve Lacasse, auteur de Peggy dans les phares, biographie romancée de Peggy Roche, grand amour de Sagan. Invité d'honneur: le réalisateur Patrice Leconte pour son roman Louis et l'Ubiq.
The third edition of En Plein Soleil, dedicated to southern books and wines, will be held in Bonnieux from July 25th until 27th. Édouard Loubet is one of the main partner of the Festival, organizing debates, signings, tasting at La Place du Terrail, with Apt's Fontain bookstore and AOC Luberon syndicate. This year's highlights: a special Françoise Sagan Day with Caroline Loeb's monologue (direction: Alex Lutz), participation of Eve Lacasse (writer of Peggy dans les phares, fiction biography of Peggy Roche, Sagan's great love).
Guest of honour : Patrice Leconte who'll present his novel (Louis et l'Ubiq, Arthaud) and debate his 4 César film, Ridicule after its screening.

Otras informaciones útiles
Lenka Hornakova-Civade, Prix Renaudot des lycéens pour Giboulées de soleil, paru chez Alma Editeur
Clément Bénech, 26 ans, Un amour d'espion (Flammarion)

Lenka Hornakova-Civade, Prix Renaudot des lycéens for Giboulées de soleil, Alma Editeur
Clément Bénech, for Un amour d'espion (Flammarion)

Experiencias que se ofrecerán
Pour les soirées du festival :
Mardi 25 juillet à 21h30 à la MLEC
Pourquoi écrivez-vous ? Documentaire inédit réalisé à partir du témoignage d'une vingtaine d'auteurs et romanciers français qui évoquent leur travail d'écriture. La projection sera suivie d'un débat.
Mercredi 26 juillet à 21h30 à la MLEC
Françoise par Sagan, seul en scène de Caroline Loeb, réalisé par Alex Lutz. Un monologue intimiste dans lequel la comédienne s'approprie la parole de l'auteur de Bonjour tristesse. Prix des places 21 euros
Réservations sur https://www.helloasso.com/associations/ecrits vins/evenements/franco
Other events :
July 25th, 9.30pm, MLEC
Pourquoi écrivez-vous ? Original documentary : about 20 French authors speak about their writing.
July 26th, 9.30pm, MLEC
Françoise par Sagan, Caroline Loeb, direction Alex Lutz
21 euros
Book : https://www.helloasso.com/associations/ecrits vins/evenements/francoise par sagan de caroline loeb

La Bastide de Capelongue
La Place du Terrail
84480 Bonnieux en Provence
Francia
Chef anfitrión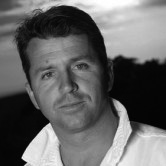 Édouard Loubet
(La Bastide de Capelongue)