Description
Zu unserer 4. Küchenparty am Sonntag, 23. Februar 2020 begrüßen wir Sie gemeinsam mit unseren preisgekrönten Gastköchen im geschmückten Schloss. Genießen Sie an diesem Abend eine Vielzahl herausragender Gerichte, die sich überall im Schloss verteilt befinden. Probieren Sie sich durch die variantenreichen und genüsslichen Kreationen und erleben Sie die Gourmet-Routiniers hautnah und exklusiv ganz in ihrem Element.

Auch vor Ort sind eine erlesene Auswahl an Produkten zweier exklusiver Weingüter, die ein ideales Pendant zu den Speisen darstellen und den Abend bei stimmungsvoller Live-Musik abrunden. Wir wünschen Ihnen einen unvergesslichen und erlebnisreichen Abend voller wunderbarer Überraschungen und vielleicht sogar dem einen oder anderen Geheimnis aus den Kochbüchern der Profis.


Wir freuen uns auf unsere Küchenparty mit den besten Köchen Deutschlands und 9 Michelin Sternen.
To our 4th Kitchen Party on Sunday, 23 February 2020, we, together with our award-winning guest chefs welcome you in the decorated castle. On this evening, enjoy a variety of outstanding dishes, which are prepared throughout the castle. Taste the varied and pleasurable creations and experience the gourmet chefs up close and exclusively in their métier.

There is also an exquisite selection of products from two exclusive wineries, which are an ideal counterpart to the dishes and round off the evening accompanied by atmospheric live music. We wish you an unforgettable and eventful evening full of wonderful surprises and perhaps you might even learn some secrets from the cookbooks of the professionals.

We are looking forward to our kitchen party with the best chefs of Germany and 9 Michelin stars.
Host Chef
Invited Chefs
Christian Scharrer
(WEISSENHAUS Grand Village Resort & Spa am Meer)
Karlheinz Hauser
(Hotel Süllberg**)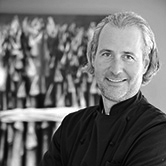 Holger Bodendorf
(Landhaus Stricker)
Hendrik Otto
(Lorenz Adlon**)
Boris Rommel
(Le Cerf**)
Other useful information
Sonntag, 23. Februar 2020
199 € p.P.

18.00 Uhr · Aperitif-Empfang
19.00 Uhr · Beginn der Küchenparty

Am Sonntagabend startet Ihre Rundreise über zahlreiche Genussstationen der geladenen Gourmetküchenchefs. Dabei gilt es jedoch nicht nur die vielen Kreationen der Gastköche zu entdecken und zu genießen. Erhaschen Sie neben pikanten Snacks und inspirierenden Kostproben, auch den einen oder anderen Blick über die Schultern der Profis. Genießen Sie dazu die Weine des Abends, wärmstens empfohlen von zwei Weingütern in entspannter Atmosphäre des Schlosses. Wir wünschen Ihnen einen ebenso aufschlussreichen wie genussvollen Abend.

Sunday, 23rd February 2020
199 € p.p.

06.00 pm · aperitif reception
07.00 pm · start of the kitchen party

On Sunday evening your round trip starts via numerous stations of indulgence of the invited gourmet chefs. However, it is not only the many creations of the guest chefs that are to be discovered and enjoyed. Besides spicy snacks and inspiring delicacies, you can also take a look over the shoulders of the professionals. Enjoy the wines of the evening, warmly recommended by two wineries in the relaxed atmosphere of the castle. We wish you an informative and enjoyable evening.
WEISSENHAUS Grand Village Resort & Spa am Meer
Parkallee 1
23758 Weissenhaus
Germany