Description
Pendant les vacances de Février, profitez de 6 jours d'immersion dans le cadre exceptionnel du Domaine de Capelongue pour prendre soin de vous, ralentir le rythme et vous chouchouter. Au programme tous les jours : méditations, yoga vinyasa, yin yoga, yoga restoratif, repos et cocktails toniques de fruits et plantes aromatiques signés Édouard Loubet. Le reste de la journée est libre et vous permet de profiter de la magnifique nature environnante de la Provence ou de vous prélasser au hammam.
During the February holidays, enjoy 6 days of immersion in the exceptional setting of Le Domaine de Capelongue to pamper and take care of yourself, and slow down from your busy life. On the program every day: meditation, vinyasa yoga, yin yoga, restorative yoga, rest and tonic cocktails of fruits and aromatic plants signed Édouard Loubet. The rest of the day is free and allows you to enjoy the beautiful nature of surrounding Provence or to relax in the hammam.
Otras informaciones útiles
Nathalie Peynichou est chorégraphe depuis plus de 25 ans pour des spectacles événementiels et multiculturels et a enseigné la Danse Modern'Jazz durant plus de 15 ans à Paris et Val Thorens. Formée en Yoga par Vidya Heisel, Shiva Rea, Simon Park, elle enseigne le Yoga Vinyasa depuis 8 ans (Arles, Val Thorens, Annecy, Lyon) et organise des ateliers et stages en France et à l'étranger (Méribel-Courchevel, Savoie-Haute Savoie, Provence, Maroc).
Nathalie Peynichou has been a choreographer for more than 25 years for events and multicultural shows and has taught Modern'Jazz Dance for more than 15 years in Paris and Val Thorens. Trained in Yoga by Vidya Heisel, Shiva Rea, Simon Park, she began teaching Vinyasa Yoga 8 years ago (Arles, Val Thorens, Annecy, Lyon) and organizing workshops and internships in France and abroad (Méribel-Courchevel, Savoie-Haute Savoie, Provence, Morocco).
Experiencias que se ofrecerán
Cette offre comprend :
• Un Dîner à La Bergerie le soir de votre arrivée
• Votre Chambre
• 2h d'Atelier Yoga + Un cocktail Jo
• Petits-déjeuners
• Accès au hammam
190,00 € par personne par nuit
Offre valable sur réservation et selon disponibilité entre le 13 et le 18 Février 2019
Les clients extérieurs sont bienvenus au tarif de 45,00 € à la séance Yoga, selon disponibilité.
This offer includes:
• 1 dinner at La Bergerie the night of your arrival
• Your room
• 2 hours of yoga workshop + 1 Jo cocktail
• Breakfasts
• Hammam access
190 € per person per night
Offer valid upon request and according to availability between February 13th and 18th 2019
Outside guests are welcome at the rate of 45 € the Yoga session, subject to availability
La Bastide de Capelongue
Chemin des Cabanes, Les Claparèdes
84480 Bonnieux en Provence
Francia
Chef anfitrión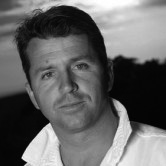 Édouard Loubet
(La Bastide de Capelongue)